Everyone has their own reasons to feel completely worn out. The holidays, children, work, and what happens on "The Bachelorette" are stresses that can really break just about anyone down. That's when you know it's time to book a week-long retreat where your greatest concern will be whether to go on another hike, take a seaside yoga class, or attend an organic cooking demonstration.
Situated in some of the most serene, scenic parts of the country, these health retreats range from strict detoxification to a calming week of vegan food and Pilates. Regardless, the goal is to leave with a renewed spirit (and a flat stomach). With nutritionists on staff, award-winning spas, and all-inclusive fitness itineraries, these retreats are well-being havens and what's more - they don't scrimp on the food. Our friends over at The Daily Meal have put together a list of their favorite places that will, no matter your reasoning.
No matter what your reasoning, will make you feel like you again - a well-rested, fitter, healthier, and more spiritual you.
Miraval: Tucson, Ariz.
Miraval is an all-inclusive resort just outside of Tucson, Ariz., that features an Olympic-sized lap pool, golf courses, yoga classes, nature walks, and astrology workshops. Visitors can also cook with the chef, tuck into vegan fare, have lunch with a nutritionist, learn to best shop at the market, and take a course on "demystifying metabolism." The spa, equestrian center, and zen garden should round out your serene experience.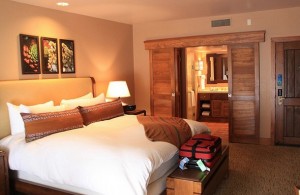 Related Posts